What is PornHub Gay Premium and other things that are necessary to write a good review
PornHubGay Premium is a gay version of one of the most popular tubes on the whole web. The full PornHub Premium Review is available to read on FAPdistrict too and you can check it anytime if you're interested.
But if are not because you prefer the gay option, to know PornHub Gay Premium better it's advised to know something more about the free version first. Let's check details of unpaid PornHub Gay as an introduction to its premium mode.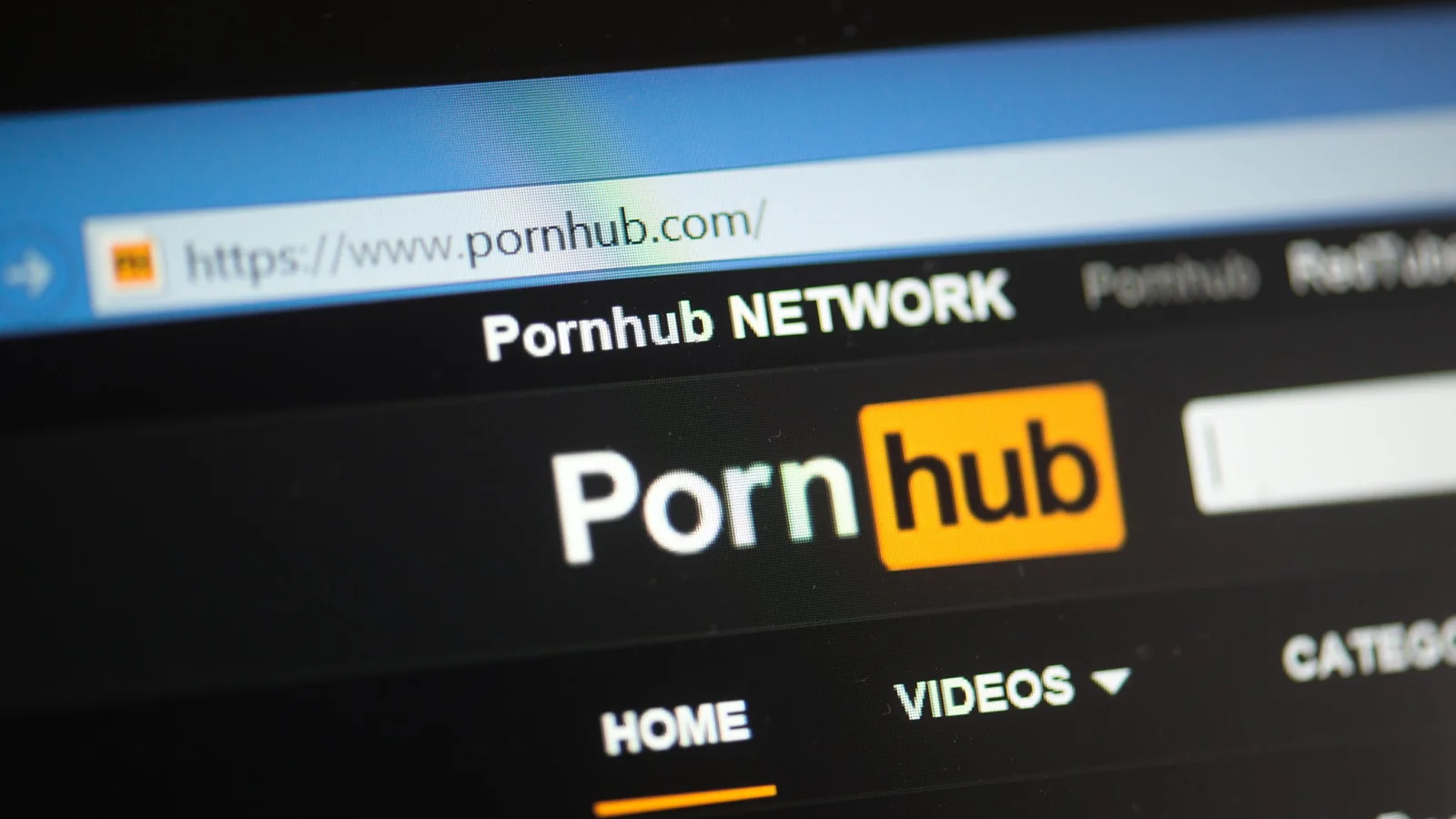 ---
---
READ THE FULL REVIEW!
What is PornHub Gay?
PornHub is probably the most recognizable adult tube from all other sites. This famous giant does everything to provide customers all the best. Because of this they shared with viewers premium too. When you visit PornHub Gay you also get all best things that are features characteristic for PH. When you click on gay Categories you see the list of video collections like Hunk, Twink, Bareback, Chubby, Solo Male, all of them contain gay videos only, even when you visit mature section, you will see hot daddies and old farts not busty milfs or grannies. So if you don't like watching women, you won't regret. Gay means gay if you use PornHub Gay. There aren't any women hidden somewhere by mistake.
What are features of PornHub Gay?
POSITIVE SIDES:

big number of various types of gay videos for every taste that are professional, amateur and homemade too
a lot of sorting options to find something you really like and want to watch
good search feature with related search phrases suggestion and precise search results
a lot of new videos added regularly
wide section with pornstars with various filters
pics and gifs
everything without paying

NEGATIVE SIDES:

ads
some amateur content is low quality.
If you compare PornHub Gay to other free gay websites, on PH there are less ads than on other popular platforms but they are still available. You can wait to skip them or invest a little and enjoy PornHub Premium Gay. What is it and how much does it cost?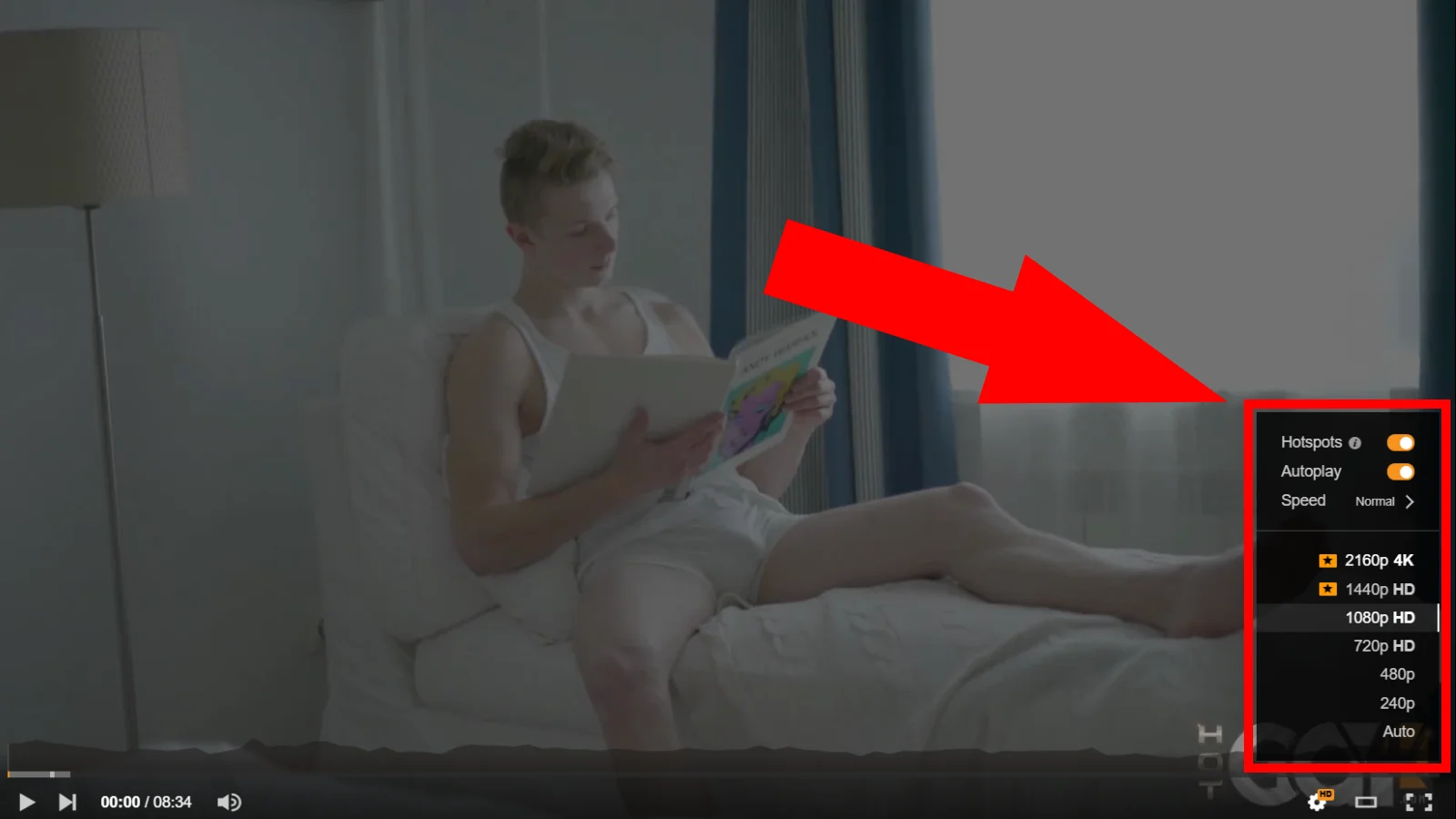 What is PornHub Premium Gay?
PornHub Premium Gay is a paid mode of free gay PH. Paying the subscription, you get an access to special library that is characterized by some features that aren't obvious for the free version such as:
no ads
4K quality of videos
daily updates that means a lot of new films every time you log in
100% safety and discreet billing information
mobile-friendly interface
faster playing even of videos from the free option.
The biggest difference between free and paid options is the ad-free area for premium members. Thanks to this, nothing can disturb you. And it doesn't matter also which type of appliances you use. With smartphones everything looks on the screen great too.
For sure, PornHubGay Premium has one of the biggest sections of gay porn available in the whole web. Fortunately, you can navigate it quite easy, with a plain black background, dozens of categories and an easy-to-use search function. PH has also some categories that aren't easy to find on other gay websites so you'll get pleased there. In just few words - it's hard to beat content and usage of Pornhub Gay Premium.
Prices and payments on PornHub Gay Premium
On PornHubGay Premium you can pay only with your credit card but don't worry - billing information is discrete. On "normal" PornHub except cards you can also choose cryptocurrency.
What are price options for customers?
MONTHLY OPTION: $9.99/month with free trial period for 7 days - when the free trial period is expired, the amount will be billed $ 9.99/month until canceled
ANNUAL OPTION WITH 20% DISCOUNT: $7.99/month - a single payment of $95.88 - the amount will be billed at rebilled $95.88/year until you cancel.
For the subscription you can also buy an addition - an access to Men.com for $8/8 days that will be rebilled at $39.97/month.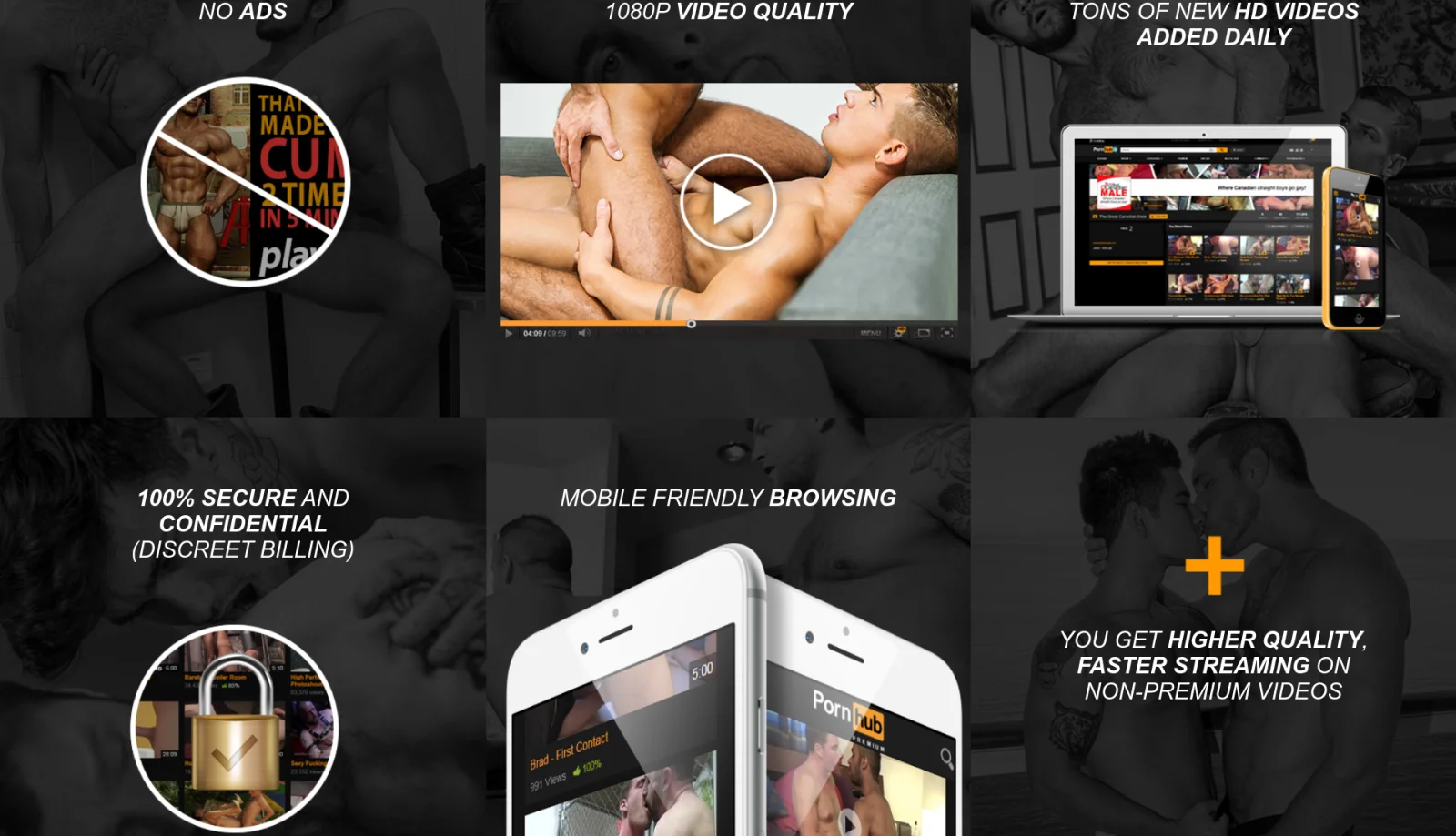 What is Men.com that you can have as an addition to PornHub Premium Gay?
Men.com is a big gay porn studio, with over 3,200 HD videos and regular film updates. There are more than 1,000 actors now - from more to less recognized. In the subscription there are included also additional sites:
Drill My Hole
The Gay Office
Str8 to Gay
Big Dicks at School
Jizz Orgy
Men of the UK
Gods Of Men
Top To Bottom.
You don't have to choose the option but on the other side, trial is always for checking new things. So you just must make a decision. If you need any help in that, check the full Men.com Review that is also available on FAPdistrict.
The short PornHub Gay premium review for everyone
Is it worth to have PornHub Gay Premium subscription? Yes, it is! If you pay for a year for instance, for quite a low price you get access to great videos and regular updates. And even free mode of PornHub Gay works faster then. So definitely it pays off to have the subscription.
Is PornHub Premium Gay the best website with gay porn? Even if it isn't the best, PornHubGay Premium is among top sites from this category. PH Gay means quality and great videos and noone can deny it. Of course, there are also minuses because sometimes it's hard to define if amateur content is really amateur, for instance but more features are great and for sure using it you'll probably not see all videos ever. So if you hesitate, give yourself a time and use the trial mode to check the website with all its features. Within 7 days you should be able to make your decision if you like PornHub Gay Premium or not.
REGISTER WITH BONUS!
Offer based on regulations of the website!