Ryan Driller is a real star of the porn business - an actor, director, and model that has appeared in many leading porn studios' productions. In 2016, he received the XBIZ Award for Male Performer of the Year, and Men's Health has described him as "one of the biggest names in the industry". Does he really feel like the star? Is he satisfied with his work? Check it!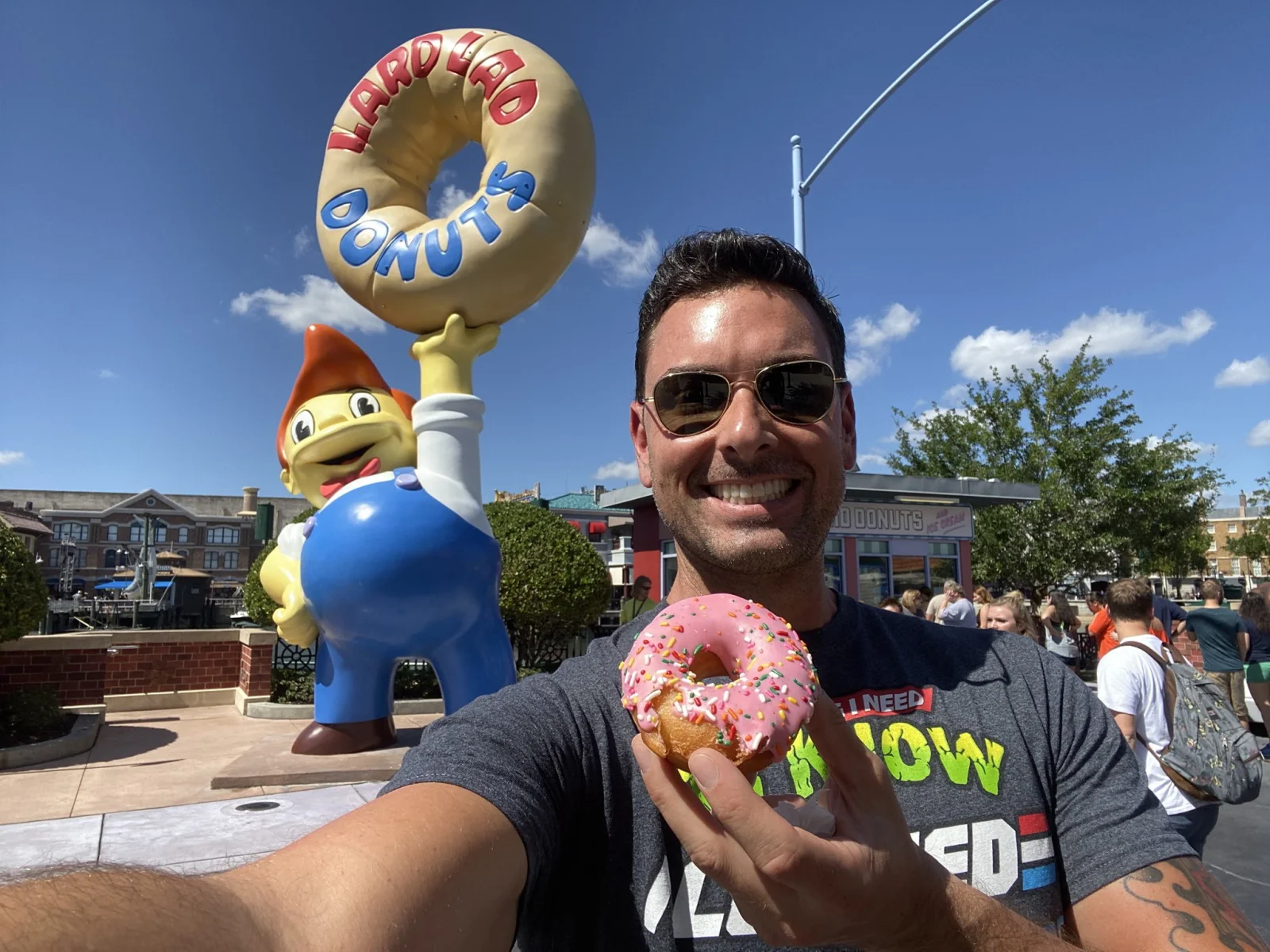 ---
---
CHECK ALL REVIEWS!
Personal info of Ryan Driller
Ryan Driller Bio
NAME
Ryan Driller
DATE OF BIRTH
17 August 1982
HOMETOWN
Littleton, Colorado, USA
YEARS OF ACTIVITY
2008 - nowadays
RELATIONSHIP STATUS
Married
EYE COLOR
Brown
HAIR COLOR
Brown
PIERCING AND TATTOOS
Yes
HEIGHT
185 cm
6ft 1in
WEIGHT
90 kg
200 lbs
What does he prefer?
Before you know the answers to the questions, it's time to get to know Ryan better and see what he prefers. Do you like the same things? It's a series of quick replies!
CHOCOLATE OR STEAK?
Chocolate
SMALLER OR BIGGER TITS?
Yes
NATURAL OR FAKE TITS?
Yes
ORAL OR ANAL?
Oral
VAGINA OR ANUS?
Vagina
CROISSANT OR PASTA?
Pasta
CREAMPIE OR END IN MOUTH?
Fucking > Creampie > Bj > In Mouth
GROUP SEX OR SOLO JOY?
One-on-one Sex > Group Sex > Masturbation
NETFLIX AND CHILL OR JOGGING?
Sex > Jogging > Actually Watching A Movie
WINE OR VODKA?
Wine
SLEEPING OR PARTYING?
Partying
BIKE OR CAR?
Yes
PIZZA OR BURGER?
Pizza
ACTING OR DIRECTING?
Acting
JENNA JAMESON OR LISA ANN?
Lisa Ann
The Interview with Ryan Driller
FAPdistrict: Is it possible to describe you in only 3 words?
RYAN DRILLER: No
---
FAP: You are synonymous with masculinity for many women and men. Do you think your penis is more popular than your face? Because we've done the research, and porn fans say they know the shape of your penis better than whether you recently changed your hairstyle or something, for example. Does that piss you off? Or maybe you have already got used to it?
RYAN: No, I know my place in the porn world 70% of my scenes, you never see my face anyway. I didn't get into porn to become recognizable and famous. I just wanted to have fun.
---
FAP: Do you like your job? Which part of being in the porn industry is the best for you?
RYAN: I love my job. I dictate my own schedule and world. I work with amazing people. I get to do my favorite thing, and make a living off of it.
---
FAP: What will you never do on set?
RYAN: Attack, fight, hit another person, abuse another person.
---
FAP: Is a porn fluffer real, or it's only the myth of the industry? Have you ever used the fluffer's help on any set?
RYAN: I have only ever seen an actual girl brought in to be a fluffer for a huge gangbang. 18 guys on 1 girl. So, they brought in another girl, new to the industry, to help the guys off on the side, while the girl staring in the show, was working as many guys as she could. You don't want to just get a whole group of guys jerking off for that scene, so they let the girl starring call the shots, and use as many guys as she wanted when she wanted. We were to stay close by, but if you wanted a little help, the fluffer was more than happy to. Otherwise, no. If you and your scene partner are great together, there often times is a bit of help from your scene partner to fluff you, between takes when production is resetting lighting, set dressings, etc.
---
FAP: Do you like getting rewards? Because the industry likes to hand them out to you, you already have a lot of them. Do you exhibit them at home? A special shelf or a room?
RYAN: I am not sure what you mean by "REWARDS". My reward for shooting the scene and successfully doing so (hard cock, cumming when and where needed), is that I get hired again. But if you mean "AWARDS", I do have a couple few. I appreciate the recognition from the industry, whereas the award is just validation that I'm doing what I should be doing. That I belong here.
---
FAP: How do you feel knowing you've probably fucked most of the world's most desirable women?
RYAN: I'd be lying if I said I didn't think it's great.
---
FAP: What was the impetus for recording gay scenes? Did you know many women prefer to see you in scenes with guys because they don't get pissed off by actresses' tits and vaginas then?
RYAN: I was duped into believing that as a guy, you got your start in gay porn. I did the research, at the time, there were over a dozen guys in straight porn, with gay porn pasts. So, when my straight break still hadn't come through, and I received an offer to jerk off, receive a massage, and receive a bj for about $7k, I figured that it would be ok. I did what I was comfortable with, that I felt was safe, or as safe as can be, and I learned how to really perform. As soon as I got my break into straight porn, I quit gay, and moved on.
I'm happy that so many people enjoy it. I've had many of my female co-stars tell me they loved the scenes. I laugh that anyone still finds them relevant, 10 years or more after they were shot.
---
FAP: Have you achieved everything you wanted? Or is there still a studio or a performer that is challenging for you? And would you like to work with this performer (or for this studio)?
RYAN: I've had the honor of working for every studio out there that I wanted to. I love every studio that I've worked with. Of course, I'd love to do more mainstream roles and acting. There are girls that I have yet to work with, that I still want to badly. I still want to keep making great movies with great people.
---
FAP: What has been your favorite moment in the industry so far? Choose something you want - funny or exciting, etc..
RYAN: Every day is a whole new favorite moment. Every day is so different, and a new challenge, growth, and adventure.
---
FAP: Do you mind that porn actresses are more popular than actors?
RYAN: No. Not at all.
---
FAP: Can you go out on the street normally, or are the fans accosting you right away? Much of the female performer complains about the lack of privacy. Do your fans want to take pictures of you or go for a beer together?
RYAN: I have no issues going out in public. I'm a guy, as you've stated, that doesn't really get face recognition. So, at most, people swear they've seen me somewhere before, but can't figure it out. The guys are mostly lucky like that. Not to mention, the stigma is much different for us. It's not as taboo for guys to have done porn. We're praised, more than were degraded for our openness and conquests. Granted, once people find out what you do, you lose a lot of credibility, and people don't take you seriously.
---
FAP: Why did you become a porn actor?
RYAN: Because I wanted to.
---
FAP: Do you watch a lot of porn yourself, or are you tired after working in the industry and prefer something else?
RYAN: I don't watch a lot of porn. A lot of the magic of it is removed when you know what went into it. I'm not tired of working in porn, but I do want to keep growing. I'll keep working until it's not fun. But, I am pursuing mainstream as well, as I enjoy and live for the acting.
---
FAP: What would you say to yourself from the school days?
RYAN: As for what I would tell myself of my school days, I would just say to keep doing what you're doing.
---
FAP: What is most important to you: pleasure, money, or fame?
RYAN: Pleasure. The money will come, and you don't need much to actually be happy.
---
FAP: Were you dating any porn star off-set? If so, who was it, can you know? Was it a feeling or just fun?
RYAN: I haven't really dated any porn stars off camera. I've hooked up and played with a lot. But, never dated.
---
FAP: Does the porn actor career interfere with building relationships? Does working in the sex industry affect your own sex life?
RYAN: Much of the public cannot handle it long term. We're a fun notch on their belt. But, for a lasting relationship, it's trying. Human nature comes into play.
---
FAP: Which actress did you work best with? Why?
RYAN: Any woman who genuinely loves sex and working in porn. They're there for real, and not just getting by. They're much more fun to play with and work with.
---
FAP: Do you have any special hobby you cultivate in your free time?
RYAN: I cook, I'm an avid outdoorsman.
---
FAP: What is your biggest weakness? The thing you can do all the time?
RYAN: I'm easily distracted and a procrastinator. But I can just simply go all day, on the go, sex, hiking, kayaking, snowboarding, whatever. I don't "sit still" well.
---
FAP: Do you have any special daily routine such as a gym or something?
RYAN: I do work out every day, either in the gym, or hiking, rowing, cycling, etc.
---
FAP: What has been your first experience with adult entertainment ever? Porn video, magazine, or maybe something else?
RYAN: I have technically only really shot videos. They take pics, that the magazines will use. So, that.
---
FAP: Do you have any particular ideas to surprise your fans or the industry?
RYAN: Not really, I feel it's always really a surprise.
---
FAP: What type of performances do you like the most?
RYAN: The ones with the women who genuinely want to be and love being in porn.
---
FAP: Do you have any influence on the script if you act in movies made by studios?
RYAN: There's been a few. Very often directors will let you give some input and try things.
---
FAP: Is your life different since you've been in the industry?
RYAN: Of course.
---
FAP: Was Suze Randall your first love? What happened in that library then? Do you remember?
RYAN: Suze randall was the first site that I ever found. I don't know if it was her in particular that I was seeing. I just remember the feeling I got when seeing the pics and images on the site, there in the library.
---
FAP: Do you still love Lisa Ann?
RYAN: Of course. Lisa ann has been so kind to me since the first time I met her. She is as true and genuine as they come.
---
FAP: Do you have any industry heroes or role models?
RYAN: Of course, there are many performers I look up to, for how they succeeded in not just performing and collecting a paycheck, but making the scenes look good. For using their brand and image to grow.
---
FAP: What part of your body do you like the most?
RYAN: I don't know, legs? Cock?
---
FAP: How to get an erection of a porn actor?
RYAN: I don't understand what this means. How does someone get the erection of a porn actor? Well, if you have a penis, and it gets hard, you have the erection of a porn actor.
---
FAP: Your penis works so great naturally, or are you helping it in some way?
RYAN: Mostly it's all natural. There are rare occasions that I will take an herbal supplement to aid, when I'm on a set of a particularly challenging movie. Think superman: where I'm in full spandex, and fighting the spandex of my scene partner, in an airplane hanger in the desert, boiling in the heat, balancing on a precarious set made to look like something out of a comic book. I'll take the herbal supplement then, to take at least one thing off my mind. It's probably more psychological and as a placebo, telling myself that the evil root is giving me the hard on. But, otherwise, if you see me in a scene for nubiles, or naughty america, where I get to just play, and it's pretty quick to get the ball rolling, I'm ready to go naturally.
---
FAP: Do you think lifestyle influences the penis? If so, what would your advice be for those who want a dick like a porn star?
RYAN: You can never and will never be able to grow your dick. You have what you have. Some porn guys are not that big. Just, take care of yourself. Junk food, and garbage that compromised your health, in any capacity, will affect your penis. If your blood flow is not great, you're going to have challenges as such. Also, you eating healthier, means your cum doesn't taste like shit, and she'll be more apt to enjoying it.
---
FAP: Is your Fleshlight more popular with women or men?
RYAN: I hear more from the women about it on social media. But, I think that's just because the women on my page think they'll get more recognition for it. But, I'm sure that the actual numbers lean toward men. Either way, I'm happy for everyone using it.
---
FAP: What is your favorite sex toy to use in bed?
RYAN: I don't use toys in bed. Rarely. My girl has a little pink bullet-like vibrator that occasionally we'll use.
---
FAP: Do you have any unusual fetish?
RYAN: The outdoors.
---
FAP: Are there things you do at home that you won't do at work or vice versa?
RYAN: Yeah, I'm not opening for camera at home. I get to see my girl's face at home. At work, I won't do things that I wouldn't do at home.
---
FAP: Do you have any secret part of your life your fans don't know?
RYAN: A lot. That's why it's my private life, and secret from the fans.
---
FAP: What are the biggest misconceptions you think other people have of your work?
RYAN: That we're all broken, addicts that couldn't function anywhere else. That we're all taken advantage of by everyone. That we're all std-riddled idiots that couldn't possibly be functioning members of society. We're normal people. Those of us that are successful, do treat this as a job. So, we're not going to be fucked up and risky.
---
FAP: Do you want to say something to your fans?
RYAN: Thank you
---
FAPdistrict: Thank you for the interview!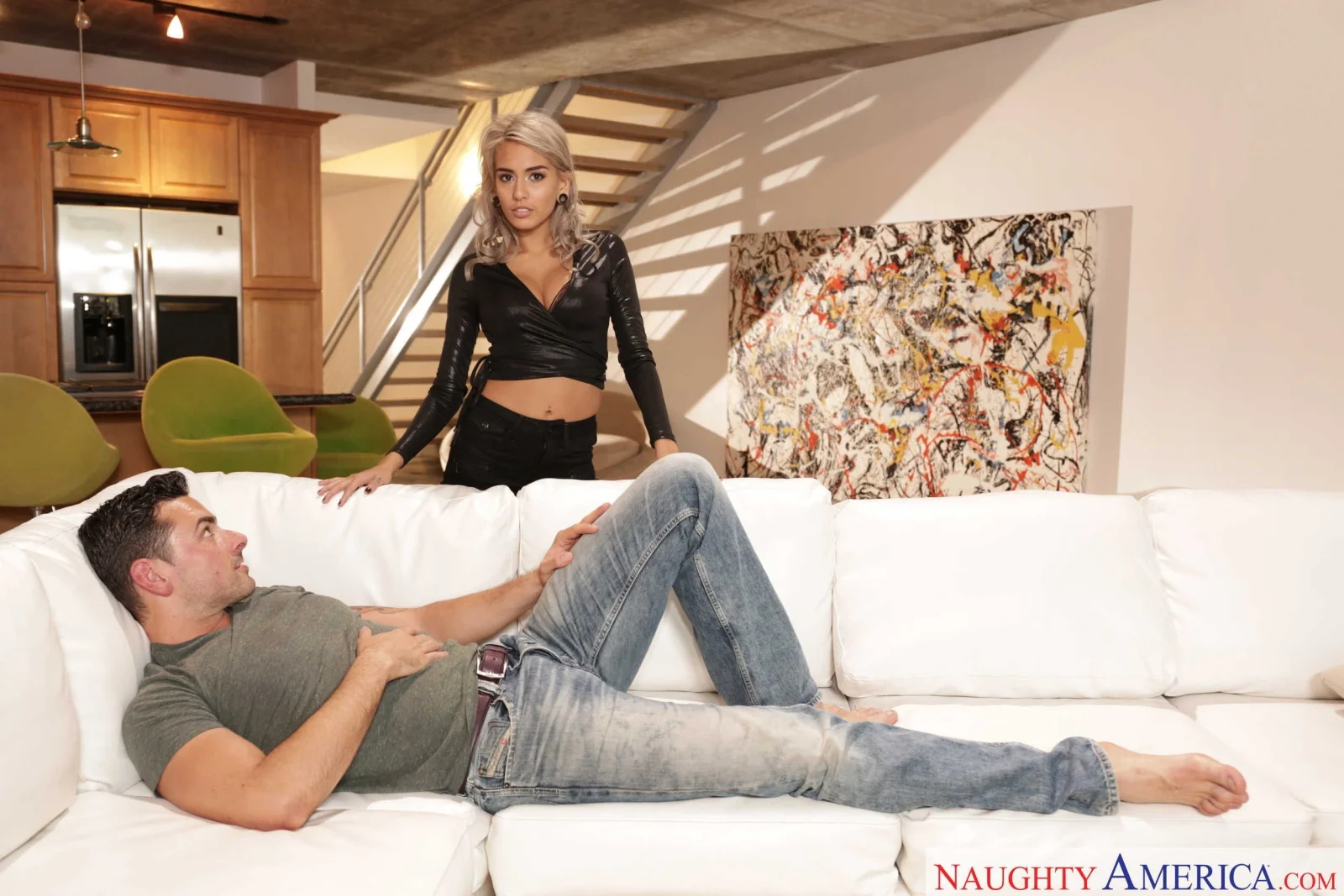 Social Channels of Ryan Driller
If you want to follow Ryan Driller on his social channels, below you can find them. It's the best way to stay tuned with everything connected with his job.
CHECK ALL REVIEWS!