An angel face with a spicy temperament - it's Stella Cardo! This Ukrainian blonde cutie performs live and makes clips for her fans. She started on webcam shows with her husband but now she makes also solo and lesbian clips in addition. What does she like the best? What is her opinion about the industry? Check the whole interview with Stella and know her better!
---
---
CHECK ALL REVIEWS!
Personal info of Stella Cardo
Stella Cardo Bio
NAME
Stella Cardo
DATE OF BIRTH
19 May 1996
HOMETOWN
Odessa
YEARS OF ACTIVITY
2017 - nowadays
RELATIONSHIP STATUS
Married
EYE COLOR
Grey
HAIR COLOR
dark blonde
PIERCING AND TATTOOS
No
FAKE TITS
No
PUBIC HAIR
No
MEASUREMENTS
87 - 69 - 96 (cm)
34 - 27 - 38 (inch)
HEIGHT
171 cm
5ft 6in
WEIGHT
55 kg
121 lbs
What does she prefer?
Before you know the answers to the questions, it's time to get to know Stella better and see what she prefers. Do you like the same things? It's a series of quick replies!
SPIT OR SWALLOW?
Swallow
CHOCOLATE OR STEAK?
Steak
WITH OR WITHOUT A BRA?
With
STOCKINGS OR TIGHTS?
Stockings
ORAL OR ANAL?
Oral
CROISSANT OR PASTA?
Pasta
CREAMPIE OR END IN MOUTH?
Creampie
LIVE SHOW OR MAKING A VIDEO?
Live show
GROUP SEX OR SOLO JOY?
Solo joy
PRIVATE CHAT OR PUBLIC SHOW?
Public show
NETFLIX AND CHILL OR JOGGING?
Netflix
WINE OR VODKA?
Wine
BEING SUBMISSIVE OR DOMINATING?
Submissive
SLEEPING OR PARTYING?
Sleeping
HARRY POTTER OR GAME OF THRONES?
Harry Potter
ONLYFANS OR MODELHUB?
Onlyfans
DOGGY OR COWGIRL?
Doggy
BIKE OR CAR?
Car
PIZZA OR BURGER?
Pizza
SPORT SHOES OR HIGH HEELS?
Sport shoes
DILDO OR FINGERS?
Fingers
LACES OR LATEX?
Laces
The Interview with Stella Cardo
FAPdistrict: Can you introduce yourself with a few words?
STELLA CARDO: Cute but sexy cam girl and porn actress
---
FAP: Is it possible to describe you in only 1 word?
STELLA: Dreamgirl :)
---
FAP: You have a really angel face but sexually you aren't prude. Are you a combination of devil and angel also in your private life?
STELLA: I think in my private life I mostly always angel on public, but devil in the bed :))
---
FAP: Do you like working with others? Making scenes or having live shows? Is it better to work with girls or guys?
STELLA: Yes, I like cooperation - this allows me to show more sexual content to people I think - which I know they love and wait for me and also working together we share our experience with my coworkers. I still prefer live shows because I have direct contact with my viewers but last time I also worked on doing good content for my fans because I know I couldn't be online all time when they wish. I prefer to work with girls because usually there are more soft scenes.
---
FAP: What is your recipe for a great weekend?
STELLA: The main thing to make the weekend great for me is to leave my phone somewhere because my work includes a lot of communication with my fans and sometimes I just need to relax, go to SPA and maybe have some glass of wine after :)
---
FAP: What is your favourite place to travel? Where do you want to go the most but you haven't done it yet?
STELLA: The best place I have been before is Bali - unfortunately I could spend only 5 days which is too little for this island so I hope one day to come back and spend more time there. And the place I wish but haven't been before is Maldives - I think this is really paradise on the Earth.
---
FAP: Do you exercise yoga? Sometimes it's the topic of your clips and it seems that you are quite stretched. Is being stretched helpful having sex or giving shows?
STELLA: I can't say that I practice yoga to be honest - I just used to visit dancing and stretching classes before. I use "yoga" in topics because it's easier for understanding for many people - but I'm really thinking about starting to practice this in my real life. Yea, I think being stretched allows you more positions in sex and in shows - so I could say it really helps me.
---
FAP: What do you prefer more - giving shows from cars or making cosplay scenes?
STELLA: In my own shows I don't do cosplay - and I think this is not my thing. I just had only one great cosplay experience when I was shooting for VR cosplay - they really know how to do this in the best way and it was such a pleasure to work with them. This summer I had a lot of fun giving shows from my car - this is quite an unusual place and people love it - unfortunately this is not so hot already so I need to wait until next year to repeat this again.
---
FAP: Do you have any special hobby you cultivate in your free time?
STELLA: Few months ago I tried to enter the fashion modelling business - I found that this differs a lot from nude modelling and this is interesting for me as I like to try something new. Also sometimes I practice some piano playing and writing some songs. Maybe one day I could edit something of it - who knows :)
---
FAP: What is your biggest weakness? The thing you can do all the time?
STELLA: I think my biggest weakness is cats - I like these animals so much that I notice every cat I see on the street and a few months ago I found a mature cat near our house who lives with us now and appears sometimes in cam during my shows :)
---
FAP: Do you have any special daily routine such as going to the gym or for walks?
STELLA: Long time I didn't go to the gym because of travelling and coronavirus after but anyway I try to do some workout at home because this is important to stay fit and healthy. Daily I go somewhere mostly by car or taxi but I love to walk with my friends on the weekend or when travelling somewhere.
---
FAP: Do you have any pets?
STELLA: Yea, as I said before, I have a big cat named Wolf - and this is my third cat, the previous two live now with my mom.
---
FAP: What has been your first experience with adult entertainment ever? Porn video, magazine or maybe something else?
STELLA: I started my career with doing cam shows with my husband and we worked together during few months, after I started also doing solo and lesbian shows and only last year I tried porn shootings and nude modelling.
---
FAP: When and why did you start working in the industry?
STELLA: We started our first cam show because we liked some experiments in sex and this was mostly for fun. But after the first experience we got so good feedback from viewers that inspired us to continue to share our love with others and also it started to bring good money so we could leave our previous jobs.
---
FAP: Do you like your job?
STELLA: Yes, I like it a lot - I believe that all that we do helps people to feel a bit happier and the energy I share with my viewers always come back to me with their reviews.
---
FAP: Do you have any special ideas to surprise your fans or the industry?
STELLA: Yes, we have one - but leave it as secret for now until this will be totally ready and we could release it :)
---
FAP: Are guys interested in your penis rating?
STELLA: Yes, this is quite a popular request - I saw so many different types already - and however I have my own preference and can't give all 10/10 - I believe that everyone has their own nice features so I always try to be honest in my rating.
---
FAP: Is delivery of your dirty panties worldwide?
STELLA: Yes, I didn't have any problem before to send it to any other country and also people who oder my panties get small Polaroid photo in them lovely signed by me
---
FAP: What did you feel during your first live performance? Were you stressed?
STELLA: No, I feel comfortable enough I think because my lover was near me - I always feel comfortable and safe with him - even in front of cam.
---
FAP: Do you like filling the dirty desires of other people?
STELLA: I like being a desire of other people, but some people have too dirty fantasies that sometimes I could feel uncomfortable with it but I always directly tell them about it and if they really love me they agree to to replace it with something else I like to do. For example, little dirty talks is always a good idea.
---
FAP: What type of live performances do you like the most?
STELLA: My favourite type is a long teasing play with dancing - I like to seduce people with my face and moves of my body.
---
FAP: What was the biggest tip you received? Is that person still your viewer?
STELLA: I think I haven't found yet the one who will get a special place on my list of viewers - I have some good visitors but most of them are not stable and come from time to time. But I have one 75 years old loyal fan from the beginning of my career who still supports me and follows all my social sites and platforms.
---
FAP: What has been your favourite moment in the industry so far? Choose something you want - funny or exciting, etc...
STELLA: I think this was shooting our first scene for SexArt "Street romance" - they shoot my favourite style of porn - so soft and so romantic - the scene was so beautiful and it was also so interesting to shoot the story where we were riding electric scooters in the evening city. I also was so excited to meet Andrej Lupin and his team - they all are so professionals and so nice people
---
FAP: Is your life different since you've been in the industry?
STELLA: Yes, my job has changed my life so much - first of all I changed myself - I became a more communicative and more confident person and understand that all wishes could come true.
---
FAP: How does working in the sex industry affect your own sex life?
STELLA: Since I started work in sex industry I not every day have sex in my private life but this became not necessary for me because I could cum during my life shows and I could say that when I have sex in my private life now I got more emotions as previously because it's not so often.
---
FAP: Do you have an industry hero or favourite performer/actor?
STELLA: Yes, when I came to industry and started to watch porn - I found one actress who became my example and I still love to watch her work - this is Nancy A - and one of my biggest wishes is to have some scenes with her one day.
---
FAP: Do you want to be that famous like the biggest names of the industry?
STELLA: I don't look to become the most famous in the industry I just do what I like and for me it's enough just to have as much fans as I have
---
FAP: What do you understand the word "exhibitionist" to mean?
STELLA: In my opinion "exhibitionist" is a person who isn't shy to show his or her naked body on public and enjoy this
---
FAP: Do you consider yourself to be exhibitionist?
STELLA: I think I am just a bit, I couldn't for example make a photo of my naked tits on the street or shopping mall, but I like to have some sex outside in hidden place thinking at the same time that someone could spy on it.
---
FAP: What part of your body do you like the most?
STELLA: I couldn't say that I love some parts more, some parts less - I just like how it looks all together, but I know that for many people my boobs are the favourite.
---
FAP: What is your favourite sex toy?
STELLA: My favourite is a small Womaniser toy which looks like a penguin - very cute but gives such a good pleasure.
---
FAP: Do you have any special fetish?
STELLA: I don't think so, the only fetish I think I might have is to have sex in unusual places like in train or top of mountain.
---
FAP: Are there things you do at home that you won't do at work or vice versa?
STELLA: Yes, for example I don't like to finger myself in my private life or play with dildo - when I masturbate at home I only use vibrators.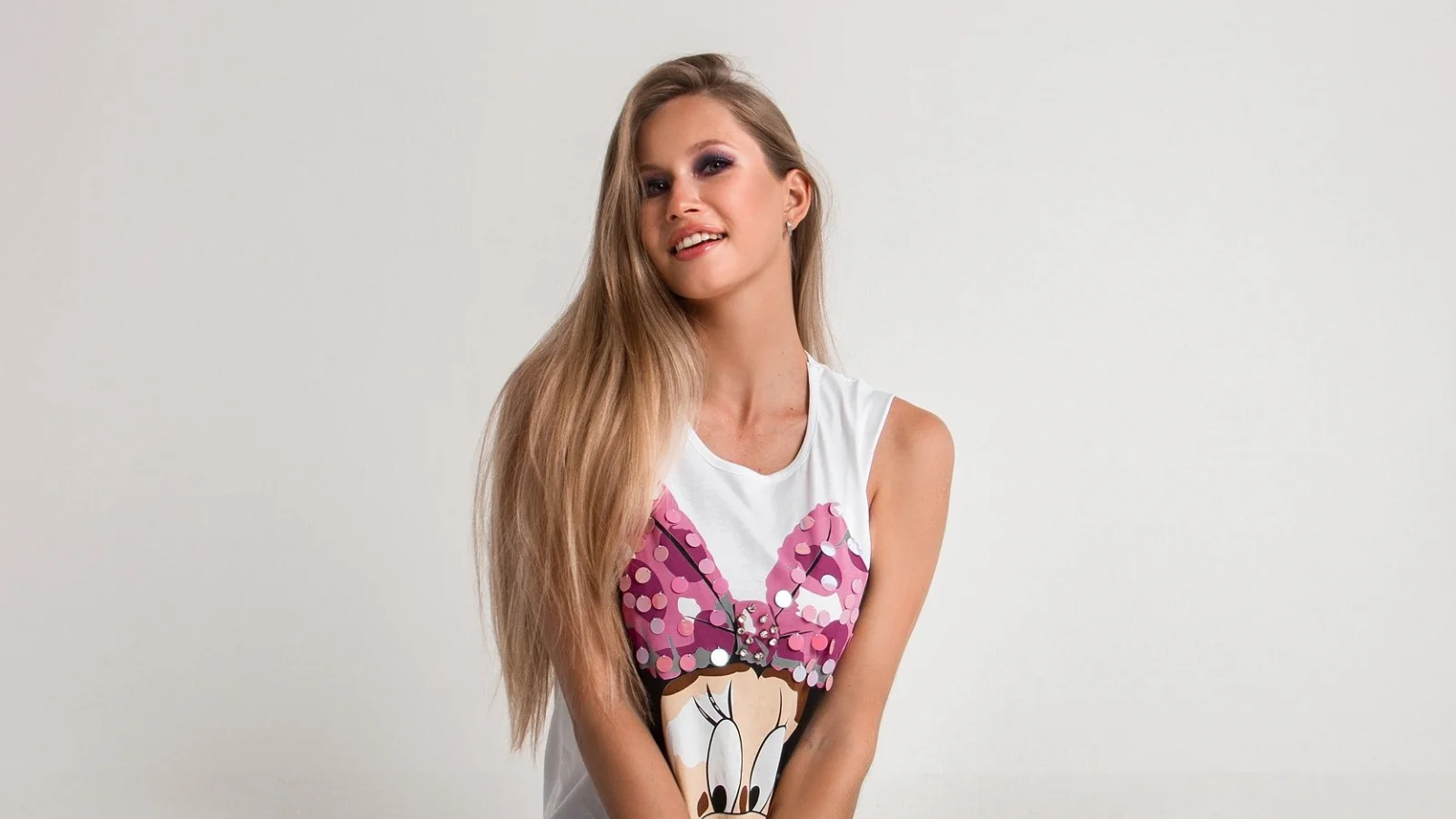 ---
FAP: Can you reveal any personal secret that no one suspects you of?
STELLA: I prefer secrets to stay secrets.
---
FAP: Do you have any future plans connected with your career?
STELLA: I don't have any certain plans - for the last few years my life has become so unsustainable in the good meaning of this word so I prefer just go with a flaw and wait for me further.
---
FAP: Do you have anything you just want to do in the industry? Any dream cooperation or something?
STELLA: Yes, as I said before my dream cooperation is to shoot with my favourite actress Nancy A
---
FAP: What are the biggest misconceptions you think other people have of your work?
STELLA: Unfortunately some people couldn't understand that this is not so easy to always stay positive and give enough attention to everyone who needs it and become very annoying - this is not easy for me because I wanna do as much as I could but sometimes I feel exhausted because of such people.
---
FAP: How often are you available online? Do you have any scheduled performances?
STELLA: I do live shows almost every day with the exception of some scheduled shootings and usually have one or two days off in a week. I couldn't say that I have some schedule of my shows but I try to do them in the same time so it would be easier for people to catch me.
---
FAP: Is it possible to go private with you? What can you offer your viewer during your private performances?
STELLA: Sure, I do privates during my live shows and also we could schedule video calls via Snapchat or Skype - but need to schedule this in advance. In private shows I try to follow member's wishes if there is nothing I don't do. If he doesn't have any preferences I could just do striptease dance, masturbation and cum or we could just talk if he wanna know me better.
---
FAP: Do you want to tell something to your fans?
STELLA: I wanna say that I'm so happy that I have so many good fans who inspire me to move forward and do more content with better quality. Also last time I loved to do custom videos - I think this is a good way to make their fantasies with me become true, so if interested, it's possible to order via my Manyvids or Pornhub page.
---
FAP: How can you encourage people to enjoy their time with you?
STELLA: I think I encourage them by staying positive all the time and trying to give as much attention to everyone as I could.
---
FAPdistrict: Thank you for the interview!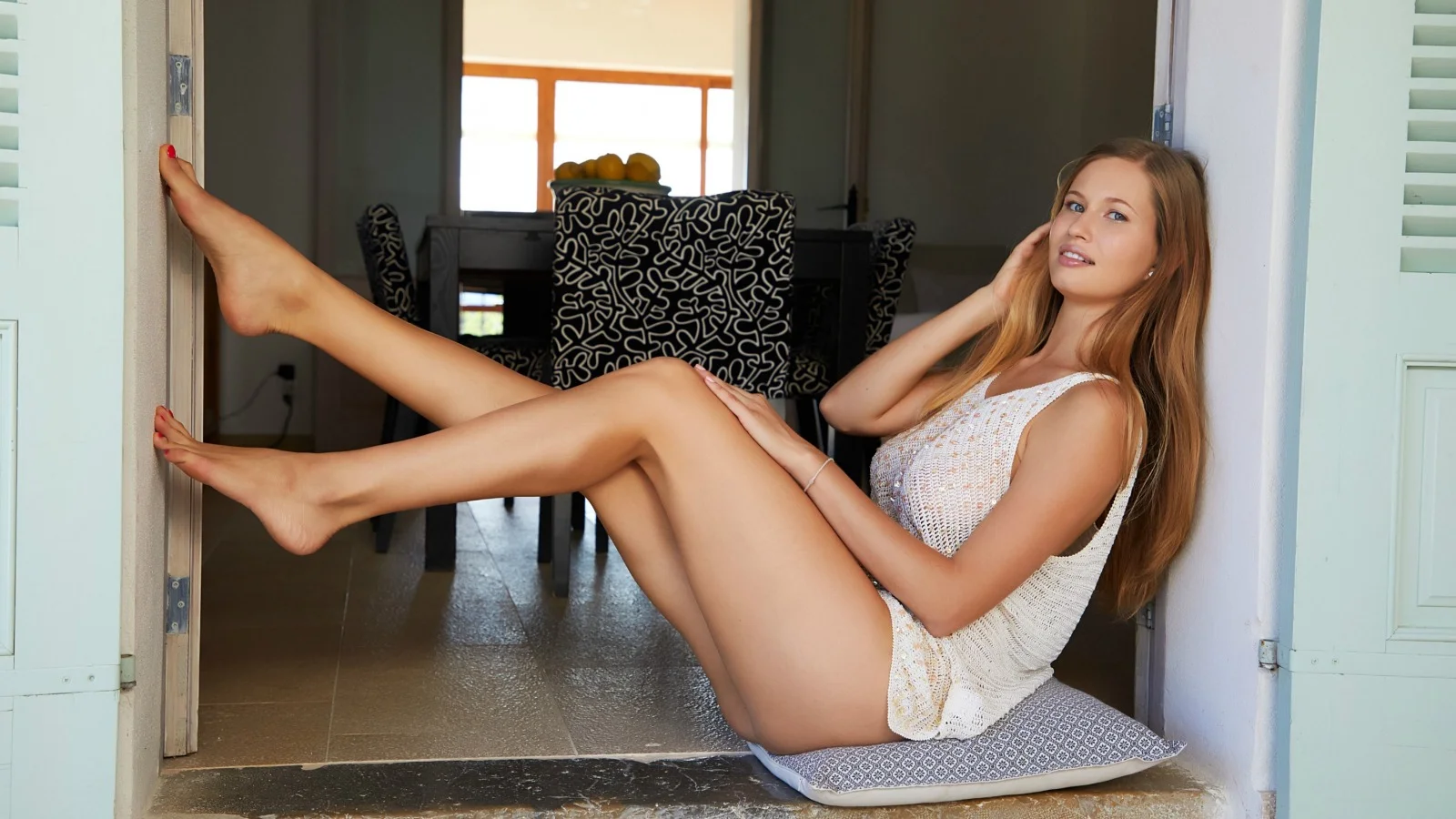 Social Channels of Stella Cardo
As you can see, Stella Cardo is both cute and hot. Probably it's one of causes that she is becoming more and more popular in the industry. If you want to know her more private, follow her social channels - she does her best to satisfy their followers and regularly she updates her profiles with new content!
CHECK ALL REVIEWS!