CBT means cock and ball torture and it's a sexual activity that is connected with using pain to get sexual satisfaction. CBT activities may be direct and then genitals are tortured in various ways or they may be an addition to masochism and humiliation practices.
For sure CBT porn isn't for everybody because not everyone likes even just watching penis and balls tortures. But even then you can know to familiarize with this term better. So FAPdistrict is going to explain you all details you should know about this topic.
---
---
CHECK ALL REVIEWS!
Practical details of CBT activities
CBT may be practiced with hands or using additional gadgets. What devices are used to torture penis and testicles?
BALL STRETCHER - it's a toy used to elongate men's scrotum. Testicles are heavier then and they are pulled away from their normal position
BALL CRUSHER - it squeezes testicles based on turning a screw or a nut
PARACHUTE - a collar fastened around the scrotum with additional weights added
HUMBLER - a testicle cuff device that clamps around the base of the scrotum, mounted in the center of a bar that passes behind the thighs at the base of the buttocks. It's used to make man doesn't move because making legs straight causes pain
TESTICLE CUFF - a gadget that makes male genitalia restrained
COCK HARNESS - a penile sex toy designed to be worn around the penis and scrotum. There are various types of these gadgets, some of them have additional elements like for example interior spikes.
Using the gadgets above is very often connected with additional activities, for example so-called "ball busting" what is kicking or kneeing testicles. Of course, for many activities also hands are additionally used but BB is very important part of CBT sex so it must be mentioned here.
Is CBT sex safe?
CBT activities may be risky and unsafe but a lot of things depend on your knowledge, attitude and preparation. But of course it's obvious that everyone must be aware of all potential health problems caused by this type of sexual activities. Even if people are careful there is a risk of injury and other problems.
What is the main risk associated with CBT activities? For sure it's lack of blood circulation that may cause health problems and serious tissue damage. Wounds and injuries aren't the worst things connected with this type of sexual activities.
Testicular torsion and testicular rupture are other serious damages connected with practicing CBT. And they always need medical help because they may lead even to loss of testicles.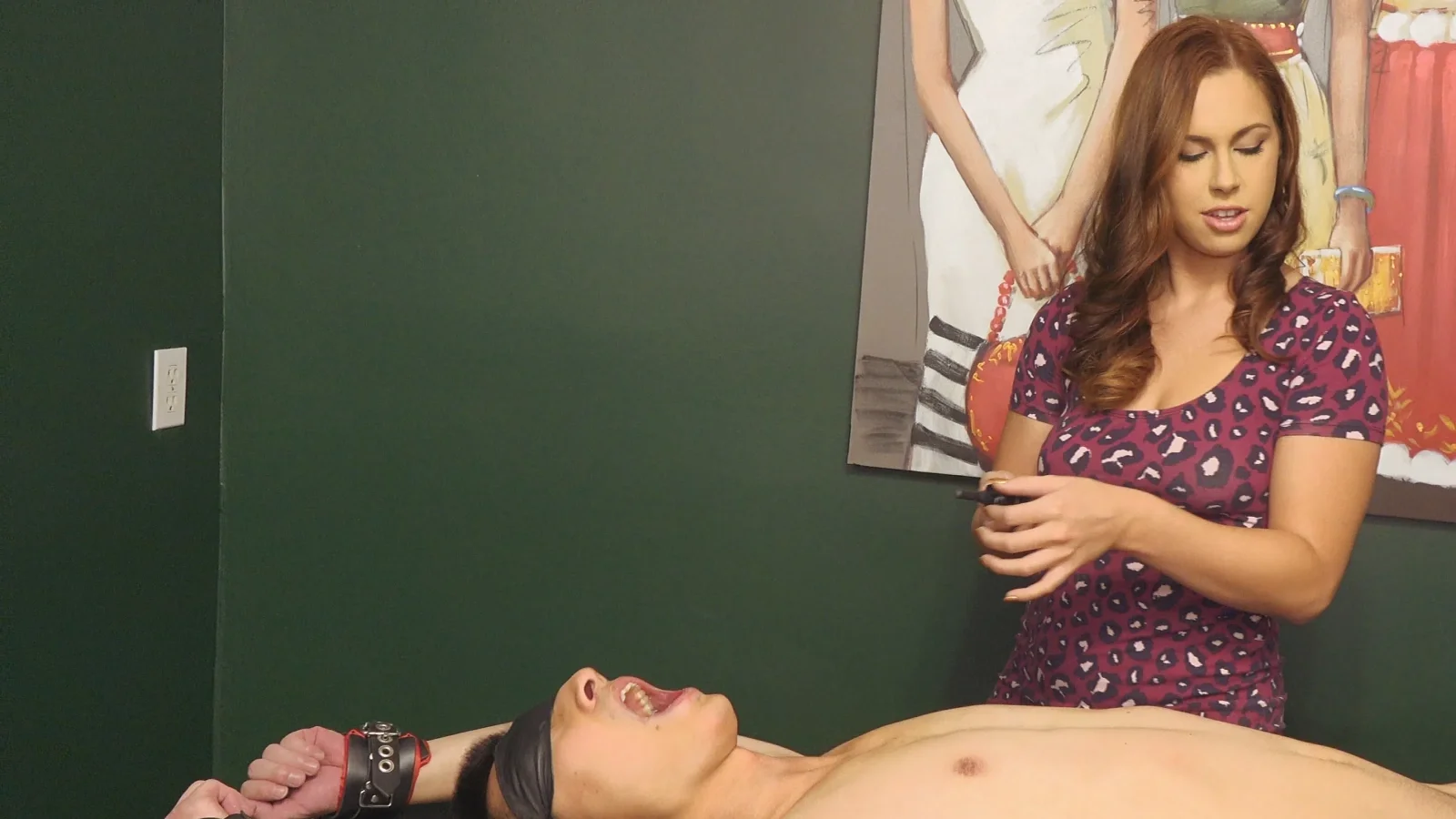 What is a CBT session?
All BDSM sexual activities aren't "normal" sexal acts but sessions. Each session is connected with pain and harm and very often need special scripts, safety passwords and even time to allow a body to heal or stop being painful.
BDSM is sometimes called an art because it must combine pain and sexual satisfaction perfectly and it needs preparation - to provide pleasure and to stay safe for a submissive side of the whole act. And because CBT is a subgenre of BDSM, it's always conducted not in a normal way but in special sessions too.
What is a purpose of torture penis and balls?
Sex means pleasure and great fun but for some people real sexual pleasure is connected with feeling pain. People who like activities like CBT are fans of BDSM and they do like being submissive. What's important, the CBT sessions don't need being with a partner, you can do it solo.
At its core, CBT is about giving up control and getting pleasure from pain. And that's the main purpose of this type of sexual activity.
What movies can you watch based on CBT porn?
All these videos are for sure less and more hardcore and you must know that. Looking for CBT films you can see a simple femdom and extremely sexual practices that may seem to be even terrifying. But there are people who do like it. As usual, not everyone who watches CBT films have CBT sessions. Some people are pleased with watching enough to feel satisfied in 100%.
CBT may be sometimes connected also with other activities - for example with JOI Porn and instructions to cum and not to cum.
You can find solo sessions and female domination videos or even group activities - with gadgets and without them. The CBT term is very wide and because of this everyone who likes being dominated and punished this way, can find something that matches them perfectly.
Is CBT porn for you?
CBT porn and CBT activities aren't for everybody. If you like being a dominating side, you rather won't get aroused and satisfied with CBT. If you like being submissive, you can check this topic.
It's advised to start with softer CBT porn content or lighter activities.
Remember that everybody has the right to enjoy things they like. So even if you're not in the group of CBT followers, don't judge them. They do it for pleasure and sexual satisfaction.
CHECK ALL REVIEWS!