In this article something more about a Gonzo Pornography, a style that makes a viewer a part of the whole scene. As beginnings of this sort of videos people take "On the Prowl" series made by Jamie Gillis.
What the name "gonzo porn" means? The name refers to "gonzo journalism", a type of journalism when a reporter is a part of the event they describe. Gonzo pornography has a camera put in the centre of the action that means that one or more participants both film and perform sexual acts and there isn't usual separation between camera and actors.
---
---
CHECK ALL REVIEWS!
Gonzo porn vs POV porn
Is gonzo pornography the same as POV Porn? No, it isn't. There are some differences between these 2 genres. In point-of-view pornography called also the POV porn, scenes are made as if a viewer has a sexual act themselves. In gonzo when you watch couple sex, the scene was filmed by the third person but the camera was in the centre of the action. In POV when you watch couple sex, you can feel like being one of partners. The actor who receives sexual gratification is also the one who holds the camera. This way you can feel like having sexual act, not feel like just watching it as a voyeur.
Of course, POV is also available in various options so there are also some sub-genres of this type. But it isn't the article to write more about it now.
What are amateur roots of gonzo pornography?
Gonzo porn has amateur roots. They seem to be filmed less professionally, with smaller and thinner scenes and naturalistic improvisation.
Especially some sub-genres of gonzo porn puts a big emphasize on that. Thanks to this, watching gonzo films you can feel like watching real sex scene. Some viewers don't like it but gonzo focuses on sexual act, not all other things that may be filmed.
Awards and important directors of gonzo porn
Gonzo pornography is awarded, some prizes are regular. It shows that it's an important part of the whole industry. But in the business everything is included in POV genre. In rewarding it means that both gonzo and POV movies are rewarded in the same categories.
Rewards connected with gonzo porn
X-Rated Critics Organization

"Best POV Release"

award (2005–2009)
XRCO Awards

"Best POV Series"

(since 2010)
AVN Awards
"Best POV Series"
"Best POV Release"
"Best POV Sex Scene"
There are also some directors who do like this genre and make films under the gonzo label:
Mike Adriano
Belladonna
Ashley Blue
Seymore Butts
Tom Byron
Christoph Clark
Raul Cristian
Ben Dover
Erik Everhard
Manuel Ferrara
Jamie Gillis
Max Hardcore
Mike John
Joanna Angel
Jules Jordan
John Leslie
Rodney Moore
Pat Myne
Ed Powers
Shane (Shane's World)
Rocco Siffredi
Joey Silvera
John Stagliano (Buttman)
Randy West
Pierre Woodman.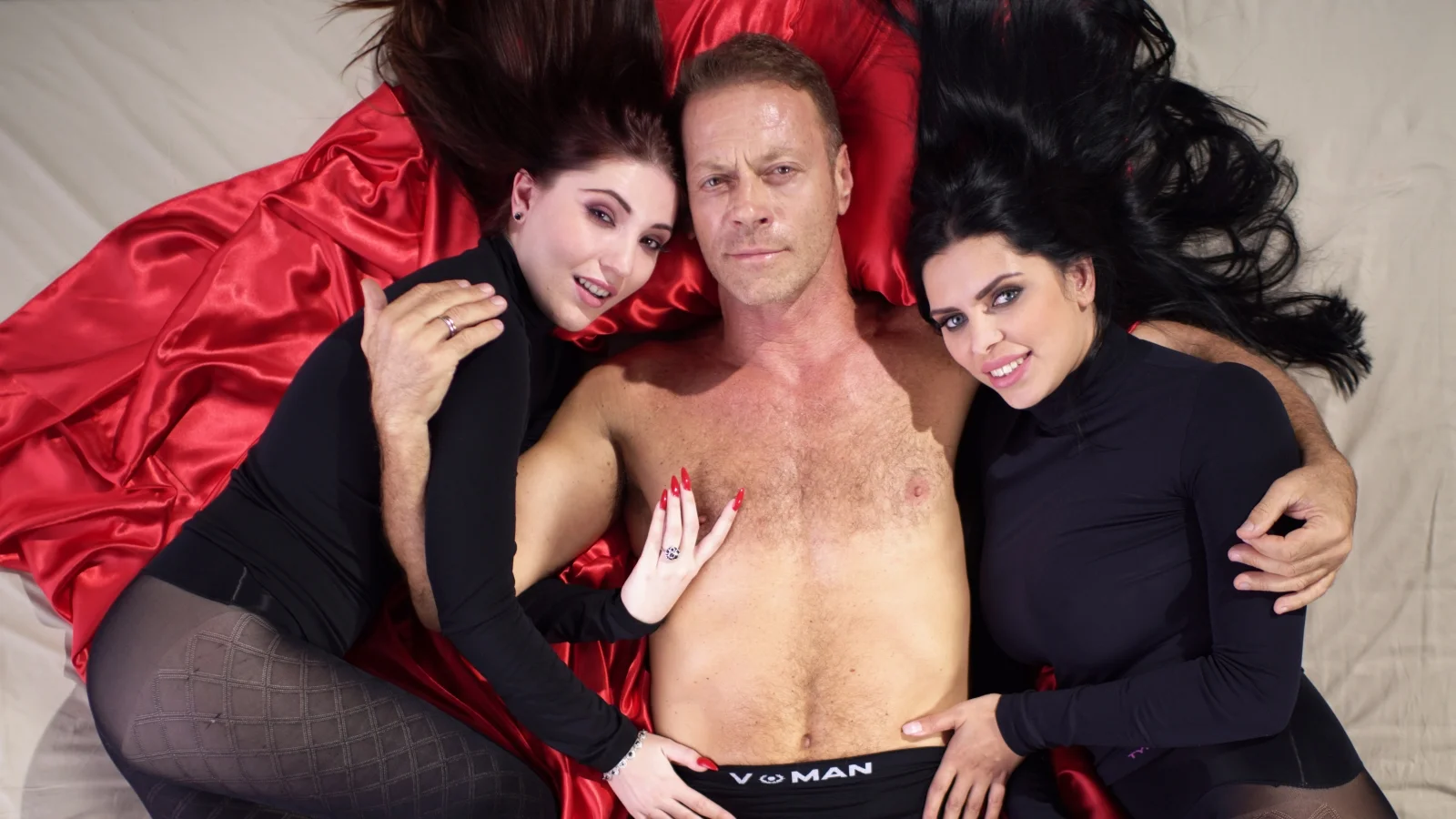 Something more about evolution of gonzo porn
We can just answer "What is gonzo porn?" but without any context there will be only empty words. Being realistic isn't the only feature of gonzo porn. According John Stagliano who made some gonzo movies with Rocco Siffredi, gonzo porn is based on:
"The psychology is that some people like to abuse other people, in real life, in real situations. And I worry that we're creating art that feeds on that, that kind of references that and says it's a good thing, and makes people a little more comfortable with certain psychological things that I think they should be uncomfortable with because they're bad."
Looking at gonzo this way and based on movies that Stagliano and Siffredi made together, they created a sub-genre of hardcore porn filmed in a gonzo way with an intention of delivering unpredictable material so as to keep customers engaged:
"I was the first to shoot Rocco. Together we evolved toward rougher stuff. He started to spit on girls. A strong male-dominant thing, with women being pushed to their limit. It looks like violence but it's not. I mean, pleasure and pain are the same right, right? Rocco is driven by the market. What makes it in today's market is reality."
And reality still matters in gonzo porn but now it's connected with more hardcore scenes very often. At present, in many gonzo productions actors are subjects of degrading and dehumanizing sexual acts. To make it more hardcore, a camera is in the centre of the action and very close that makes hardcore scenes a big part of all gonzo films. How to describe it? Gonzo is a part of hardcore or harcore is a part of gonzo? It's hard to determine because gonzo way of filming is very helpful but it causes also calling many hardcore videos gonzo films.
For sure gonzo porn may be both more or less hardcore but it's always made the same way and now everything filmed with camera in the centre is simplified to be named as gonzo pornography.
Viewers of gonzo pornography
Gonzo porn is in equal parts pleasurable, engaging and highly confronting. Gonzo movies are watched by various types of viewers who look for more hardcore and softer experiences but who for sure like watching realistic sexual acts more than complicated scenes with a massive plot.
So if you like being a part of the scene you watch, gonzo porn is also for you. But remember that as usual among porno movies you can find a lot of various films - both softer and more similar to a work of Rocco Siffredi.
CHECK ALL REVIEWS!