On webcam streaming sites there are chats with sex toys. Some of them may be even managed with your tips. In this article we'll describe the most popular types of normal and interactive toys available on streaming sites and show you a list which gadgets are available on each webcam site available on FAPdistrict. It will allow you to decide if you want to pay for shows with sex toys or if you want to find other sort of performances.
---
---
CHECK ALL WEBCAM REVIEWS!
What are sex toys?
According to Wikipedia, from a definition Sex Toy is:
"an object or device that is primarily used to facilitate human sexual pleasure, such as a dildo or vibrator. Many popular sex toys are designed to resemble human genitals, and may be vibrating or non-vibrating"
On webcam sites you can find traditional sex gadgets like dildos or more complicated interactive machines (some of them allow broadcaster and viewer to connect each other). Toys you can see on these platforms may be used in vagina, anus or even in mouth. It gives you a wide range of services to choose. Of course, gadgets are used by women, men and trans broadcasters too. Couples may also give shows with sex equipment. It's hard to count how many types of toys are available for people so we know that it's impossible to describe all of them. So let's focus on the most popular ones available on webcam sites.
The most popular types of sex gadget you can find on live webcam sites
Sex gadgets may be divided based on different assumptions such as for example:
vibrating and non-vibrating
vaginal, anal or nipple ones
porous and non-porous gadgets
and many many more options.
What are the most popular sorts of sex toys you can find on webcam platforms?
DILDOS - made of various types of materials from jelly to metal, dildos are sex toys similar to penis intended for sexual penetration. Most dildos are shaped like an erect human penis with various lengths and sizes. There are different types of dildos - for double penetration, on strap-on, etc and most of them you can find on webcam platforms.
ANAL BEADS - are multiple spheres or balls attached together in series that are used in anus by men and women to multiply pleasure of sex or masturbation.
BUTT PLUGS - are a type of shorter dildos inserted into anus. They are called plugs because they have a flanged end. This ending prevents being lost in a butt.
VIBRATORS - are electric devices used to stimulating. They may be used internal and external and they are available in thousands types, shapes, sizes and sorts but a big part of them is made based on human penis sizes. They may pulsate or buzz and this way cause a feeling of pleasure.
NIPPLE TOYS - clamps and suction devices used to stimulate nipples.
KIIROO TOYS - are interactive masturbators for men and women. They are more advanced than "traditional" dildos or vibrating toys and may be used manually and automatically. Using Kiiroo, performer may be connected and interact with their viewers.
OHMIBOD PRODUCTS - used by webcam models, they are sex gadgets that may be managed by tips sent by show viewers. They react with different intensity for tips sent.
VIBRATOYS - other vibrating toys used by broadcasters during shows and managed by sending tips.
FEEL CONNECT DEVICES - another 2-way interactive option of connecting broadcaster and viewer each other to have pleasure maximally similar to traditional sex.
LOVENSE APPLIANCES - various vibrating tip controlled sex toys.
CHECK ALL WEBCAM REVIEWS!
Which sex toys types are available on specific webcam platforms?
Let's check sex gadget sorts you can access and manage on the most popular webcam sites.
Sex toys on webcam platforms
Website
Toys available
Where can you find out more?
CHATURBATE
dildos
Lovense
vibrators
butt plugs
OhMiBod
Kiiroo
Chaturbate Review
LIVEJASMIN
VibraToy
various sex toys
LiveJasmin Review
STRIPCHAT
dildos
nipple toys
anal beads
anal plugs
fuck machines
Kiiroo
Lovense
OhMiBod
interactive tip-controlled toys
Stripchat Review
MYFREECAMS
dildos
Lovense
various sex toys
MyFreeCams Review
BONGACAMS
traditional toys
vibrating toys
Lovense
BongaCams Review
CAM4
dildos
interactive sex toys
Live Touch Teledildonics
CAM4 Review
xHAMSTERLIVE
interactive and traditional sex toys
xHamsterLive Review
CAMSODA
dildos
OhMiBod
Lovense
CamSoda Review
FLIRT4FREE
Lovense
Feel Connect
dildos
anal beads
vibrators
butt plugs
nipple clamps
Flirt4Free Review
Above table was made based on things you can see on chats, tags and official ways of seeking sex gadgets. If somewhere you can see "interactive toys", it means that you can see various gadgets and they aren't determined but you can try to search by tags more specific. For sure the table gives you an overview of all interactive and traditional toys options on the most popular webcam sites.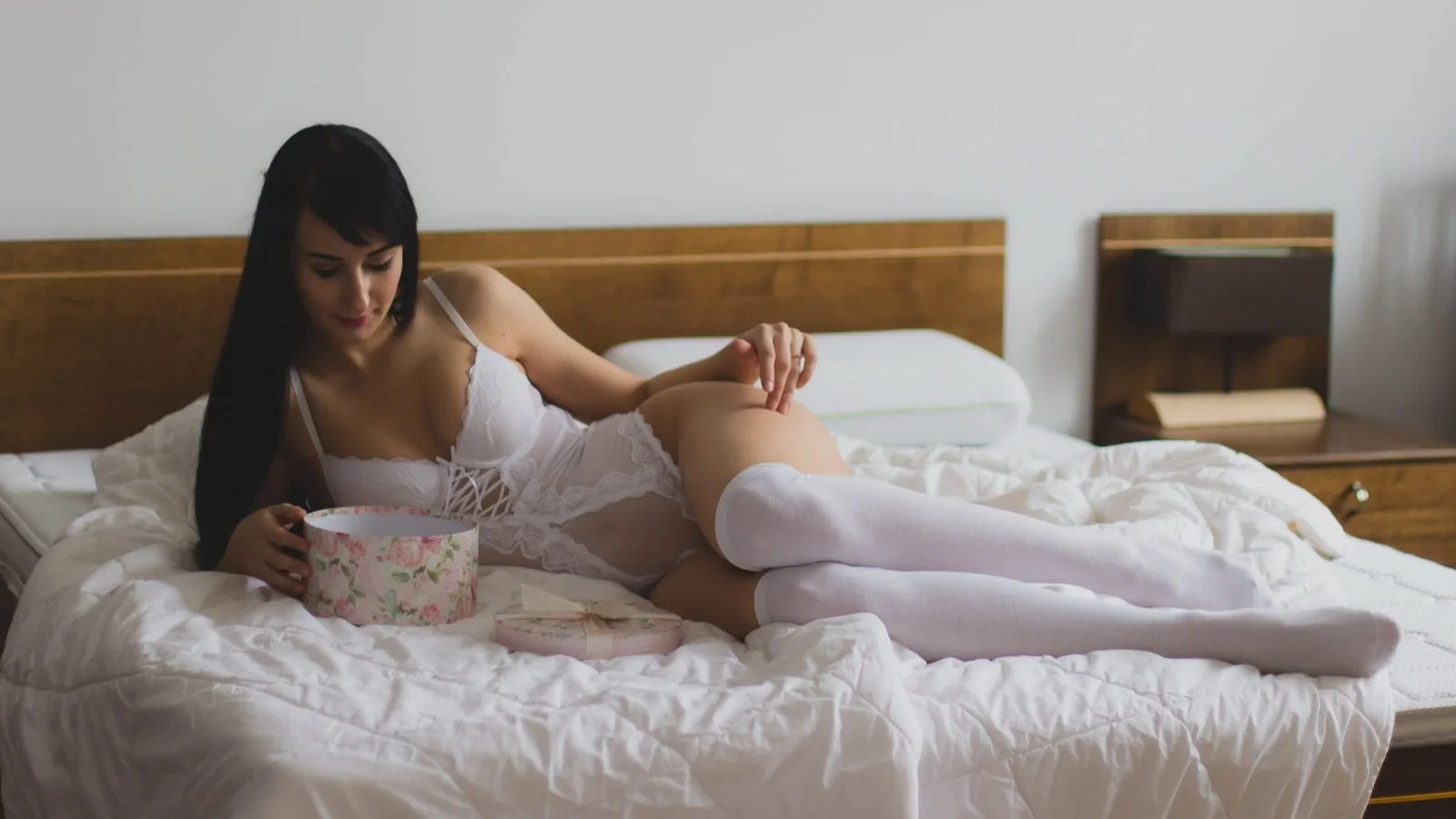 Is it worth to take part in chats with sex toys?
On streaming platforms you can choose among thousands options of chats. Some of them offer entertainment based on toys. For sure if you're able to tip, it's an interesting experience to pay for vibrating. Then the bigger your tip is the more intensive vibrations are for a broadcaster (and believe that it's nice to observe their reactions, especially for bigger tips).
What's more, erotic gadgets were created to make sex and masturbation more pleasurable, more interesting, etc. People use various of them from erotic lingerie to fleshlight devices. Shows with toys are great, some users treat them also as their fetish. So it's worth check some shows with various erotic gadgets, especially if you have an option to interact with a broadcaster through any 2-way device that is offered and that may lead to being connected each other.
Of course, if you're interested in more detailed descriptions of above websites, you can check our webcam reviews and decide which platform is the best for you. They differ a little one another and it make them tailored for all types of entertainment people may search.
CHECK ALL WEBCAM REVIEWS!