Internet pornography is a big part of sexual activities all people of all stages of life and in different ages and preferences. Cyber sex may be based on watching videos but at present we can see that the most popular type of this kind of sexual activity is watching live shows on webcam sites. Performed by webcam models, live webcam sex offers more stimuluses than watching "normal" porn videos.
Webcam models may be different - with various types of bodies and services they offer so every viewer can find something matching - according to price and broadcasters' appearance. They offer dirt talks, masturbation shows solo with sex toys and even live sex to watch. If you want to see the best webcam platforms you can find in the web, you can check all reviews of these sites we share with you. All sites are ranked according to points of using made based on our experience and FAPdistrict readers opinions.
ALL WEBCAM REVIEWS!
Best live performers are appreciated in industry - they get awards and have their own categories in all most important prizes that are given in porn business. Their fame is a little different than fame of movie porn stars but they also may have lots of fans and supporters.
---
---
What are reasons people prefer to use webcam live sites than to watch porn movies?
There are more and more porn users who are starting using webcam sites. A huge percentage of people who do it once becomes later regular users of live platforms. Now we can even say that people prefer live shows than porn movies. There are several reasons of this and we're going to explain you everything based on preferences and psychological aspects.
Now people live deeper in cyber world so they are addicted to more stimulants than in the past. Traditional videos don't have them. What's more, people can't take any control on action on their screens then. Of course, there are some platforms that offer interactive porn experiences but they are neither webcam platforms nor porn websites with videos so we won't focus on them now. Between video and live show there is a matter of control. On videos you can control nothing, during live chats you can be a ruler of everything. Thanks to this, you can be a director of your performance, especially when you choose a private show. Then you can use your money to rule action or sometimes manage sex toys with tips you send. But open chats have also many pros and some users prefer interacting not only with performers but also with other viewers during the show.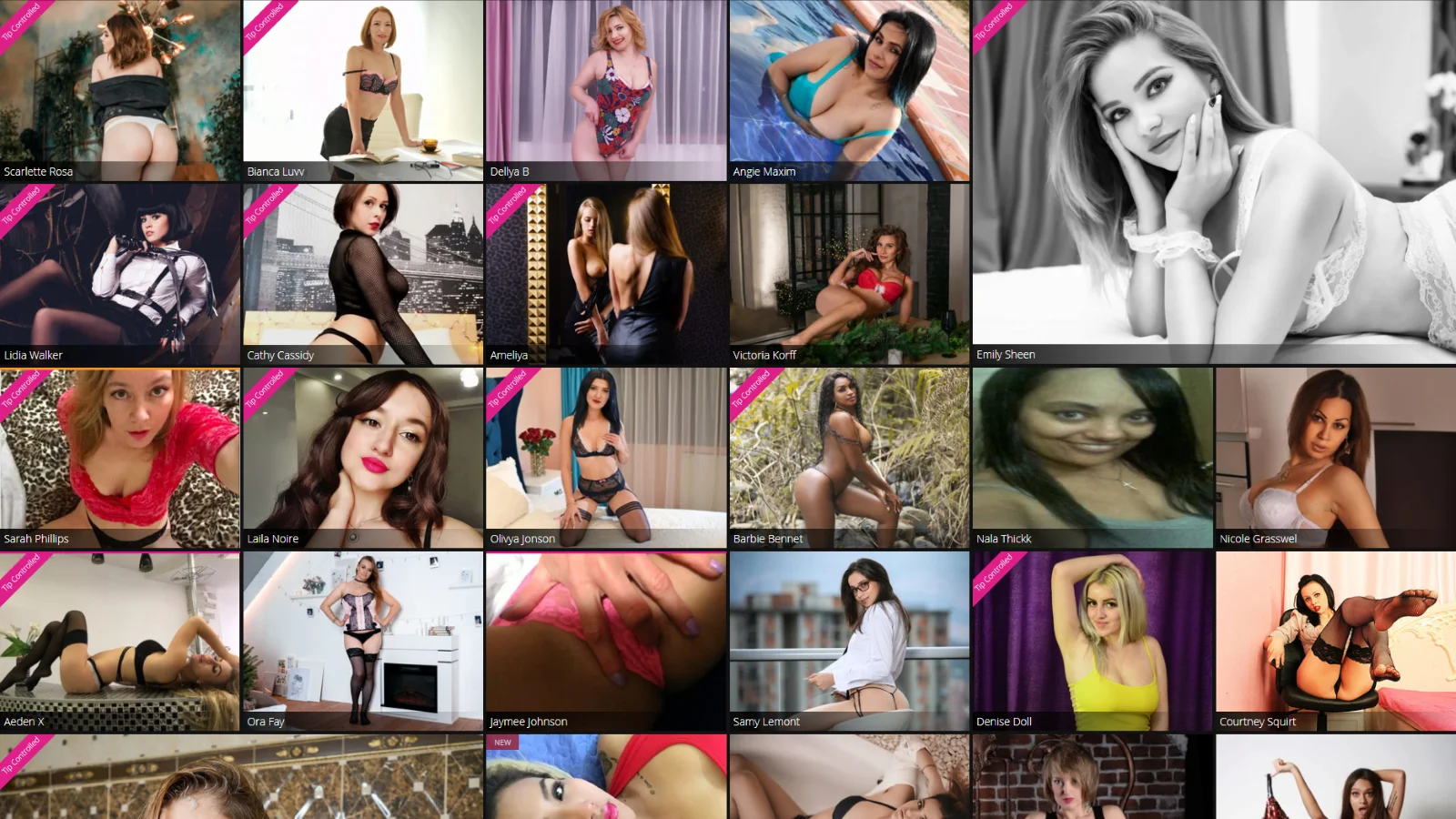 Different cam sites have various levels of control you can take over and they are dependent of amount of money you are able to spend. On public chats you can save a lot of cash but you can't be sure if you get things you like the most (especially if you don't tip anything, just watch). But even then you can interact with live model to a certain degree and have more pleasure than watching porn. The more that often you can find such beautiful or cute girls there that they look better even than some porn actresses. Of course the real pleasure is when you are in private room (where you can sometimes connect with the model with your cam and headphones - and then you can see and hear each other). It's more expensive but gives also more pleasure. Most webcam site users claim that this experience is even better than traditional dating because then you know that spent cash means sexual activities (and sometimes after a date you stay with full balls and empty wallet).
Even it may seem to be strange, webcam sites users have usual their favorite broadcasters and sometimes even make friendship with them. It's hard to say if it's a type of sponsoring or any kind of prostitution if somebody pays another person to masturbate with them but in some cases you can become good buddy with the performer you like. People say that it builds sometimes stronger relations between viewer and model even than normal going to dates (the more if you go outside with many people and everything ends after one or two meetings). And imagine also, what great is a situation when you can support a real star regularly and this way know them better not only watch them in porn movies! Some users prefer this type of entertainment and they spend time only with famous names of the business. As you can see, it's your decision what you like the most - camming offers such many options that everybody will be satisfied!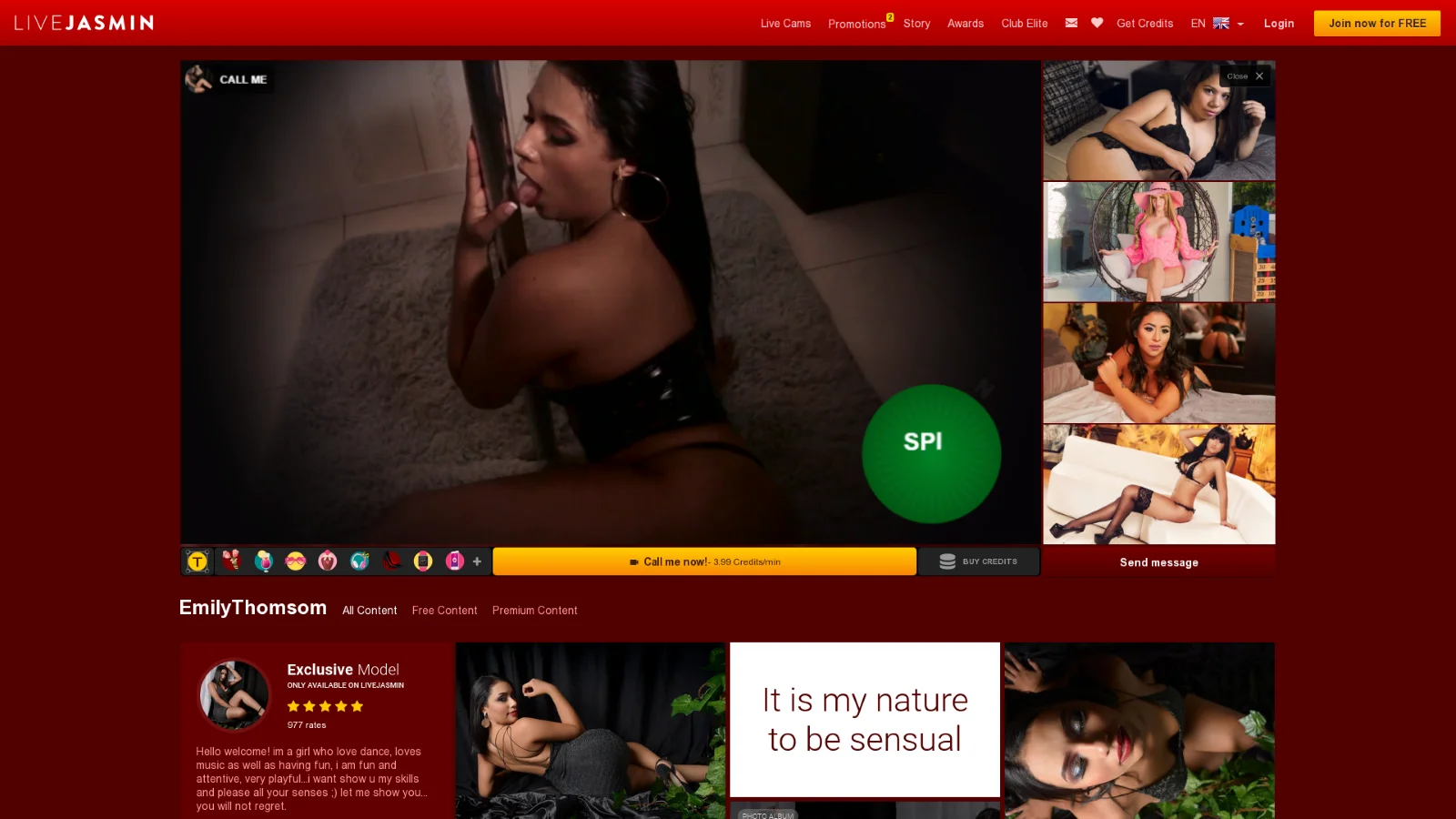 Nice options of webcam sites you must know because users do appreciate them
There are some options of camming you must know if you want to be a viewer of live shows. It will help you to make a decision what you want to enjoy during chats:
it may be free - and then it's advised to spend some cash on tipping. You should pay anything if you have pleasure. Free/open chats are different and have various features. You can find them on sites such as:
sometimes you can find shows with porn stars there. Chats with adult actresses are available on:
most websites support HD now so you can get shows in high quality on platforms such as:
you can interact with models face to face because of a CAM2CAM option:
If you prefer any special of the list above, just check a review of sites that have it and start enjoying yourself with show types of models you really want to see. It doesn't matter if you want to enjoy free chats or spend time with porn stars - on webcam platforms almost everything is available!
ALL WEBCAM REVIEWS!
Why some people claim that camming is better than going on dates?
A big part of webcam sites users compare them to going to dates and they tell that online interacting on live platforms is better than going outside. What reasons do their share saying it?
it's all about you and your needs (on date you can't focus only on yourself)
there aren't any commitment, just pleasure
it may be cheaper than traditional dating - tickets, dinners, etc (especially if you spend most time in free chats and only tip broadcasters for things you like or want to get)
you can meet really hot performer without fear of repudiation
you can choose even other model every time you enter a cam website
enjoying cam sites takes less time than going to dates
you cut straight to sex if you want but of course you can have a conversation if you want.
There is no place for fear enjoying webcam sites so you can open more widely than during traditional dates and because of this many people appreciate them more than going outside with anybody.
Of course, you can't close yourself only in an online world but now it's harder to make some real relationships and people are afraid of many things. It causes that people prefer to interact online with cam models. But if you don't get addicted with this, it may be also a kind of therapy to stop being shy and to open before you go outside to meet somebody in real life.
Why should you visit any webcam live streaming site at least once?
If so far you have watched only porn videos, you should try something new. Streaming live websites are great alternative for platforms with porn movies. You can watch any adult film anytime you want so let's experience something different to face other feelings.
Before we start
Disadvantages of watching porn videos

you must have determined fantasies to find something pleasurable for you and it takes a lot of time usually
you haven't any real interaction with others
often searching a good movie takes longer than the whole act of masturbating so you have only a little of pleasure and a lot of wasted time

Good features of webcam sites

you can interact with real people
you're engaged in the action
live shows create feeling of a connection
But interacting using webcam sites isn't connected only with having fun with broadcasters. You can meet a lot of interesting people on open chats and in webcam sites' communities and talk with them live. And it's also more involving than reading and writing comments below porn videos.
Everybody should try any camming platforms even once to experience something different. You still can watch porn movies but thanks to this article you can start using both options and it may give you more complex pleasure and better stimulants.
ALL WEBCAM REVIEWS!