A CAM2CAM option is a special mode of using webcam sites with a face-to-face feature. It means that you as a viewer can see each other with a broadcaster that gives a show for you. CAM2CAM is offered on many webcam sites along with two-way audio or even VR. Where can you find it and how to use this option? Let's find out more!
---
---
CHECK ALL WEBCAM REVIEWS!
Where can you find the CAM2CAM mode?
At present CAM2CAM is offered on most streaming platforms you can find in the web. Many viewers appreciate it because they feel more satisfaction when they can interact with broadcasters this way.
Unfortunately, this mode is often more expensive than normal private chats but some users pay for this option regularly because they just like it.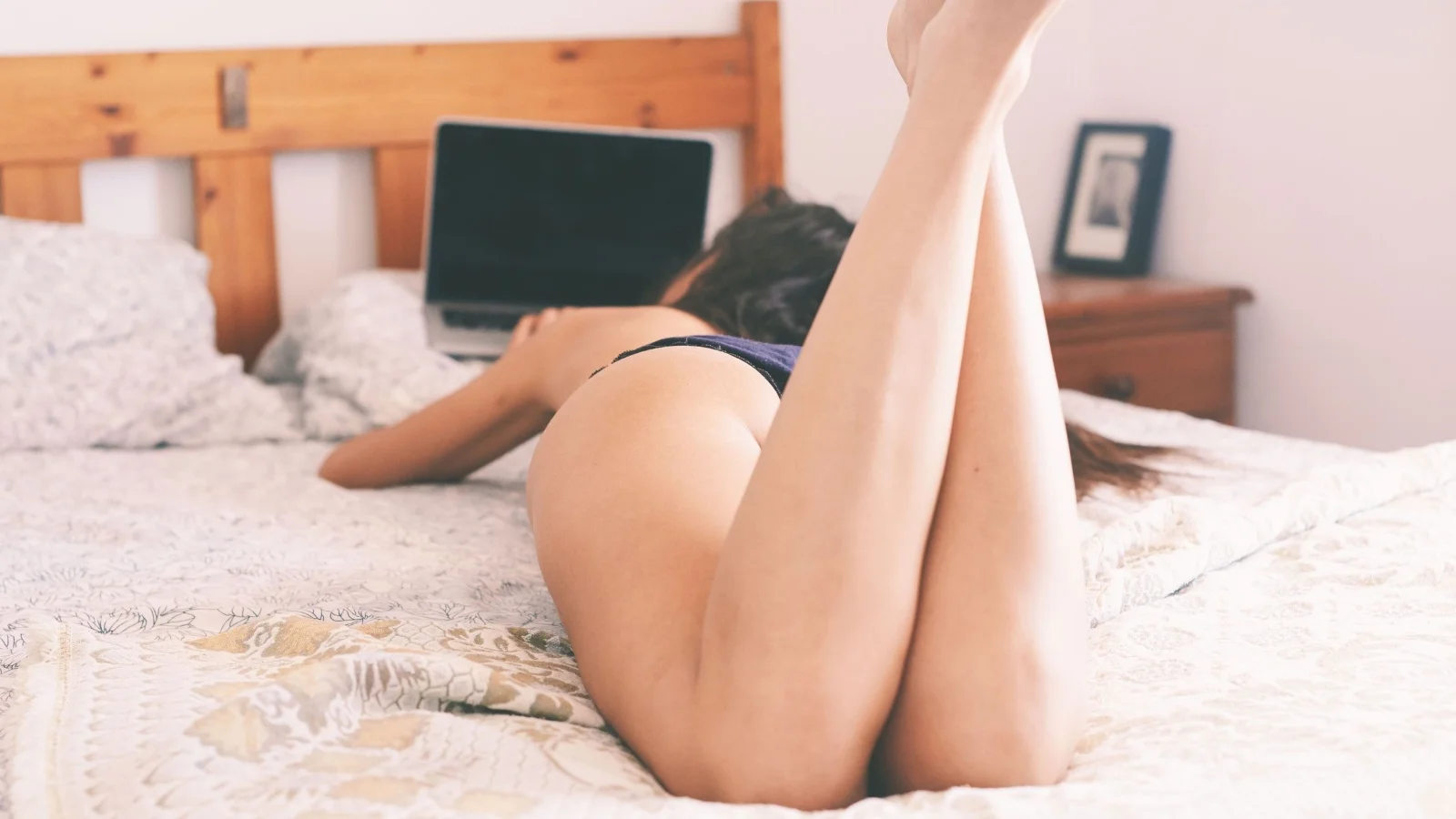 CAM2CAM on various webcam platforms
Various platforms may have a little different assumptions connected with CAM2CAM. Let's check them:
LIVEJASMIN:

usually it requires extra payment
you can turn on also 2-way audio

STRIPCHAT:

CAM2CAM show can't be spied by other viewers so it's fully private
you can use also a VR option:

all most popular VR gadgets are supported
on mobile devices it's required to download the Gizmo VR app

MYFREECAMS:

you can't use CAM2CAM in a voyeur mode

BONGACAMS:

guest and free users can't use CAM2CAM

CAM4:

in CAM2CAM you can see and hear with a broadcaster each other
there is available also VR

xHAMSTERLIVE:

there are available both CAM2CAM and VR modes

CAMSODA:

you can use mobile CAM2CAM only on this website
you can use also VR there

FLIRT4FREE:

in some cases, you can hear also a voice during CAM2CAM show but it isn't available always.
But CAM2CAM isn't the only special mode that may be used on webcam sites. What is also available for viewers?
CHECK ALL WEBCAM REVIEWS!
Other special modes available on streaming platforms except CAM2CAM
CAM2CAM is a great option but there are also other interesting features offered on various sites such as:
MOBILE CAM2CAM - it's important to write about this mode once again because it's available only on CamSoda. Of course, other websites claim that smartphone version of CAM2CAM will be available also on their sites soon but so far there have been only dreams of users of most webcam sites you can access.
2-WAY AUDIO - officially it's available to use only on LiveJasmin. On some other platforms it sometimes works but it depends on many various factors.
VR MODE - you can use this option with VR google and see your show like a real experience near you.
Of course, there are also additional features you can access like Sex Toys - interactive or not. These gadgets may be often combined with specials like CAM2CAM or VR that may provide you unforgettable experiences.
Is it worth to use CAM2CAM?
For sure, it's the simplest to do on CamSoda where you can access this option with your smartphone. On other sites you may do it with your laptops and PC computers. In some cases it needs a separated webcam to do it so you must be aware of additional costs of enabling the CAM2CAM mode.
It's obvious that many users use this mode regularly. CAM2CAM allows you to feel more privately with broadcasters (especially when this type of a chat can't be spied by other users). Sometimes it needs extra payment but if somebody decides to pay, they are ready for that. But of course CAM2CAM isn't the only special feature that may be used by viewers on webcam sites. There are also options to hear a broadcaster additionally and a real top option of everything is VR. VR may be combined with CAM2CAM or it's treated as a separated feature. It depends on a website.
If you want to combine various options such as CAM2CAM, VR and interactive toys, we advise you to contact with Supports of websites you like. Their modes change often so the freshest procedures are always available when you contact with a helping department.
Do we advise you to try CAM2CAM or other features?
It's better and more pleasurable to take part in private chat than using any webcam platform for free or enjoying open chats with others (unless you like being in a group then it's your decision). Also seeing a broadcaster's face-to-face is better than a normal private show. And we can describe it more detailed this way. As usual, we encourage you to check CAM2CAM or VR because it's nice to get some new experiences, also in a world of porn. So we always advise to find or try something different. So if you are able to pay more if it's necessary, it'll be nice to check these features but it's only your decision.
People from FAPdistrict rather like CAM2CAM feature. With VR there are more issues but it isn't time to describe them. But CAM2CAm is good and we can confirm it, most of them are webcam fans and they use it regularly. Not all the time but they like be back to the CAM2CAM option.
Based on this, we advise you to try CAM2CAM. Maybe you'll fall in love with this mode.
CHECK ALL WEBCAM REVIEWS!